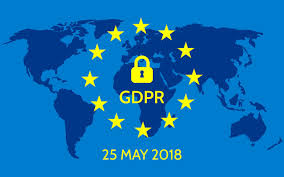 The European General Data Protection Regulation has attracted a lot of attention recently, but a lot of the focus has been on the huge (multi-million dollar) fines that a business could be hit with if they were found to be in breach of the regulations and they failed to protect the data of their customers. Vendors and suppliers are pushing that side of things as a way to boost sales for the products and services that they offer. The cost of being non-compliant is simply too great to ignore.
Focusing on the punitive issues that are associated with General Data Protection Regulation (GDPR) is unwise, however, because there are some huge benefits to working towards compliance, and really business owners should be embracing the regulations as a motivator to help them make their business better, instead of focusing on the potential fines that make GDPR seem like an unnecessary burden.
Positive One: Improving Your Cyber Security
There is no excuse for being ignorant about cyber-security these days. Data breaches can cause downtime, are bad for PR, and can cause significant financial loss for you and your customers. Take cyber security seriously. The general data protection regulation legislation coming into effect is a good starting point for making your workflows more security-conscious.
A part of the legislation specifies that organizations must identify a security strategy, and take steps to improve their technical systems, to protect citizen's personal data. It is almost impossible to regulate the integrity of a specific type of data (e.g. customer data) while leaving the rest of your IT environment behind. The regulations will force you to evaluate and improve your overall systems, and will force you to examine the rest of your infrastructure, build efficient workflows, and be systematic about security monitoring. This means that your organization will be less vulnerable to attacks, and you will experience viewer virus outbreaks, and be a less appealing target for low hanging fruit style attacks and exploits. This is one area where investing will save you money.
Positive Two: Better Data Management
A major part of compliance is knowing what information you currently hold on people. You will need to audit the data that you have, so that you can minimize what you are collecting and holding, and organize storage around that, as well as refining the way that the data is managed. Getting rid of redundant, obsolete or trivial files that do not have any business value is a good starting point. This means getting rid of old customer data that you do not need – things that hold no value to your organization, and that could actually pose an unjustifiable risk to your business if you were to keep it and it were then to get leaked as a part of a data breach.
Once you have analyzed all the data that you hold, you can start implementing mechanisms to fulfill other future requirements – such as making data searchable, and indexing it. This will benefit you in the future because if a customer decides to exercise their right to be forgotten then you will be able to comply with it. You can simply search for their data and remove it all in one go, thanks to the easily searchable systems that you have set up.
Positive Three: Improved Marketing Return On Investment (ROI)
A big part of the general data protection regulation comes down to ensuring that you have the consent of the person whose data you hold, and that you process that data within the confines of that consent. This means that you should purge ROT information, and make sure that all marketing leads opt-in. If you get rid of all of that 'dead' data, and purge lost leads and people that don't want the info, you will have a lean, fine-tuned set of data that consists purely of people who definitely want to read your messages or get your calls. This means that you can experiment with niche marketing, you can tailor your messages to specific people, and hopefully get a much better response rate overall. The General Data Protection Regulation is forcing people to appreciate the value of quality over quantity and rewards people who spend their budgets wisely.
Positive Four: More Trust and More Loyalty
GDPR compliance is something that will help your business to form much stronger, more trusting relationships with the general public and with your customers. When you are gathering people's consent to use their data, you have to explain to them what you are asking them to consent to. This means that your customers feel more comfortable because they can see that you are being transparent, and that you have a systematic approach to how data is being handled. General Data Protection Regulation makes it easy to show that you care about privacy, and that you will treat customer data responsibly.
Positive Five: Improve Your Business Culture
Today, it's normal for businesses to be eco-friendly, animal-friendly, LGBT-aware, and generally ethical. That is something that did not seem possible as recently as ten years ago. Why not make the new culture be 'privacy-friendly', especially as we live in such a data focused world. The GDPR is all about making those initial steps towards respecting your customers, and this is something that will help you to get into the right frame of mind to foster an environment where customer privacy comes first.
Yes, complying with the General Data Protection Regulation legislation is difficult but it is something that is worth doing. Take this opportunity to review and revise your processes and put together an organizational structure that will encourage you and your employees to do things right, whether that means thinking about how you store data and what you store, thinking about what you collect from your customers, or thinking about how you communicate with them and what drives your marketing. It's not going to be easy to bring your business into line with the GDPR if you have been doing things more casually for a long time, but it will make your business more sustainable, and make it look better for your customers, and your partners.