The promoters of a company planning to set up business need to be aware of the local compliance rules. So, there are certain things which need to be adhered to before commencing operations. Expatriates moving into a region might not be aware of the standard practices which need to be followed when starting a company. The best of the way of going forward is hiring the services of locally based consulting firms that can guide you through and make things easy. They are well aware of the rules and standard procedures which need to be followed before starting off work.
Hiring consultants providing compliance services is going to be of great help to you. There are several compliance consulting firms, and each of them has specific laws in place which govern the procedures for a new business that is being setup. Things also depend on the nature of the business and specific industry in which it will fall into. Compliance consulting firms analyze the same beforehand and discuss it with the business promoters. They will be conducting a detailed study and then suggest a resolution for it.
Benefits compliance consulting agencies handhold companies till they have got necessary certifications in place and are legally compliant as per the set parameters by local government bodies. In some countries there are certain free as well as non-free trade zones for an onshore or offshore organization. Such zones provide certain privileges to companies who setup offices in those areas. It is hence very much important to clearly define the correct scope of the services.
It is the dire need of all businesses to stay compliant (to some degree) is what makes compliance consulting services so very important. But, in case if any one doesn't opt to stay compliant then it can primarily lead to two after affects. One is that the business concerned could be open doors for investigation or legal action from third parties such as compliance regulatory bodies. The other is that someone could potentially be seriously affected that is physical, financially or emotionally by the actions of a non-complaint business. So, both of these reasons are very grave and clearly indicate the desperate need for a global compliance services.
Normally, businesses that are busy and affluent frequently outsource work to contractors. This makes sense and can be rewarding by rendering positive results for a variety of organizations. However for a contract is to be successful and fruitful, contractual obligations must be fulfilled and expectations and guidelines put in place. Since contractor management can be a complex territory so therefore contractor compliance can often be best managed by an external agency.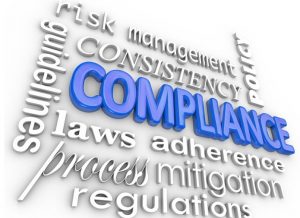 What sorts of businesses are affected by it?
Fundamentally, global compliance services are crucial for and relevant to a variety of organizations. Any business which would avail the services of contractors will benefit from the development, implementation and monitoring of the compliance strategies and procedures. For example, government departments and agencies that use contractors to meet service needs benefit from contractor compliance arrangements.
What are some of the advantages of these procedures?
Contractor management and compliance strategies and processes can not only support businesses and contractors to understand their expectations and obligations, but they can also help businesses to determine the costs and expenses of particular contracts. When a contractor's cost inflation is too high and has a negative impact on an organization's profitability, the organization will usually seek someone else. When cost inflation is closely monitored, a business can avoid procuring services and products from contractors whose costs increase dramatically from year to year.
Instances of situations where contractor compliance makes all the difference…
It is an unfortunate and a disappointing reality that some businesses endeavor to make more from their contracts by cutting corners on labor costs. Global compliance service strategies can help in ensuring that contracted employees are treated fairly and lawfully, and also that the contractors that deliver services have the genuine insurances and qualifications.
Above all, global compliance services is a stamp of assurance that the work that is carried out is completely in line with what is expected and what has been promised. But, more than this, it also provides businesses with the peace of mind that the contractors they appoint possess the necessary and appropriate qualifications and attributes to carry out the work safely, legally and effectively. With a plethora of businesses pushed to the limit in carrying out their day to day activities, it indeed makes sense to avail global compliance services, use a contractor management and contractor compliance service to oversee the appropriateness of the business.
We are a professional benefits compliance company that can take care of your business compliance needs.
Contact us here or simply call 1 (515) 244-2424