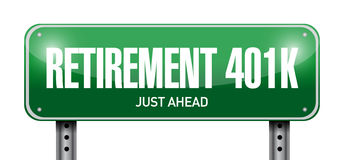 Retirement age might seem far away from you for now, but it doesn't mean that it'll never come. Preparing for your future is never too early or too late. Everything that you'll be saving up from your salary right now will pay off in the future. But it can be very difficult to save up most of the time especially if you're in your 20's and you're still enjoying your life. There are still things that you want to buy and places that you want to go to. All of these things might make you lose focus and end up with no savings at all.
So what should you do to have enough savings in the future? 401(k) plans are now being offered by employers to their employees. You might have heard about them before in your office but had no idea what it is. You may already have one. This article will help you understand how it can help you with your lifetime savings.
The 401(k) Plan
The 401(k) is basically a retirement plan that is sponsored by an employer. It helps employees manage their savings better and their future finances by taking a part of their salary and investing it in their savings. It is just like pension funds but more flexible. This is because you can control the money that you want to invest. There are plans that you can invest in bonds, stocks, and money market investments.
How Much Will You Receive For Retirement?
It's easy to say how you'll be saving up for your future and how you plan to become a millionaire by the age of 50. But it is not easy to do it. And one of the reasons why is because you are not sure of how much you should be saving up. Lack of proper planning for your retirement and for your personal finances make you unfocused on your goals.
If you don't have a clear plan, you won't reach your target savings. And this is how a 401(k) plan becomes very useful for you. The amount that you want to save is automatically removed from your salary, therefore preventing you from spending it on things that you don't need like that shoes that you saw in the mall last week or that bag that you have been eyeing for months now.
Let's go back to the question. How much are you going to receive for your retirement if you invest in a 401(k) plan? While it is impossible to say a specific amount because the economy is always changing, experts were still able to estimate how much money you are likely to have in your plan once you retire in your 60's.
According to them, assuming that you have a $1,000 balance in your plan and start your career at the age of 22, with a salary of $40,00 an annual increase of 3%, a contribution rate of 10%, and returns of 8% annually, your balance can amount to $3.1 by the age of 66. This money is already more than enough for you and your family when you retire.
What Are The Benefits Of This Retirement Plan?
It is very motivating to know the potential amount of money that you can get through a 401(k) plan. And to make you even more motivated to save up, here are some benefits that come with this retirement plan.
• The amount of money that you contribute to your 401(k) is exempted from tax. This means that your taxable income is lowered. In addition to this, the dividend, as well as your capital gains that are earned through your 401(k), are also not subject to taxes until you withdraw it from your retirement plan.
• Some retirement accounts like the IRAs limit people from contributing once they turn 70 ½ which is unlike 401(k) plans that will allow you to contribute as long as you want while you are still working.
The 401(k) plan is undoubtedly a good way of making your savings earned. The amount of money that you can save up using this plan is also really good. However, the bottom line for every savings plan is that you are always in control of your money. You can either save a lot or end up having none at all. If you are not mindful of your expenses, you won't succeed even if you have a 401(k) plan.
Benefits Compliance Consultants, Inc.
401k Form 5500 Filing Services
PH: (515)-244-2424