Is your business  prepared and setup properly for a prosperous and compliant new year?
Many of us tend to approach the start of a new year with a degree of optimism in mind. When we own a business, however, the new year can be something to look forward to but the end of the year can be a stressful time that is full of uncertainty. To be certain, taking care of things at the end of the year as far as benefits and compliance are concerned is vitally important. Not only does it help you to your wrap the previous year up nicely, it allows you look forward to the new year with a renewed sense of vigor.
One of the factors that need to be considered in this regard is to get your business compliance ready for the year's end. At times, this may require that you get a workers compensation policy and if that is the case, you need to consider many different factors that are going to affect how that policy is handled in the coming year. For example, how often are you going to pay and what is the expiration date with your current carrier? You also need to consider the worker's comp claims that may have happened in the recent past as well as some information about the business and the owner of the business as well. These are all factors that can make a difference and they are part of a simple checklist to get your company compliance ready.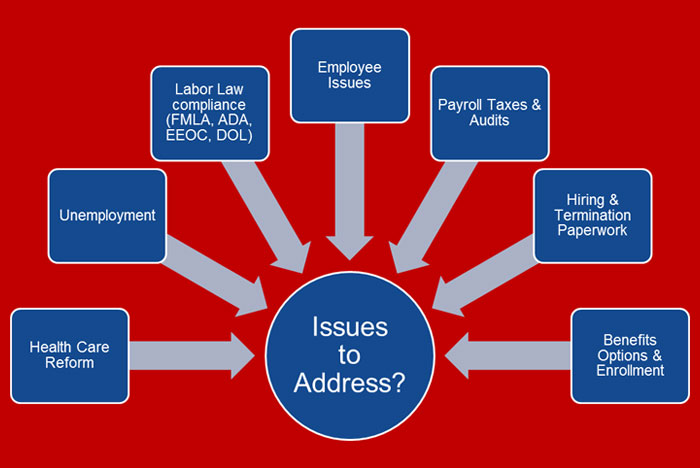 Other factors that need to be considered very carefully are the benefits and these need to be compiled and put together by the end of the calendar year. In some cases, notices may need to be distributed to employees from the insurance health marketplace. This is something that needs to be done in order to keep you in compliance and to avoid any problems that could occur as a result of not sending out that notice. In addition, there may be health insurance benefits that are available for certain employees and notice may be given to them within a certain amount of time they become eligible.
There are many other factors that can help to get your benefits ready for the end of the year but they really depend on what type of benefits you are offering. If you have a retirement plan in place for your employees and perhaps you are vesting some of the money that they are donating, you may need to consider the eligibility for some of your employees for the retirement plan. They may want to get on board with the new year and they should be informed they are now eligible.
Health insurance is also a very big factor that needs to be considered, especially with some of the major changes that took place in recent years. Many employers are going to need to provide health insurance for their employees or at the very least, they are going to have to provide the opportunity for the insurance to be accepted under group rates. This may require that you crunch the numbers, including figuring out how many full-time employees you currently have because that can make a difference in your need to participate in the health insurance program.
When there are health insurance options available, it is necessary for you to notify any full-time employees that you have on staff that they may be eligible for insurance coverage. Included in that number is anyone who may have been hired in the past year as well as part-time employees who have come on board as a full-time employee. In some cases, you may even qualify for tax credits if you have enough full-time employees that are eligible and taking advantage of the health insurance program.
Does your company offer any benefits in the way of sick time, personal time or vacation time? These are also factors that should be reviewed at the end of the year and any necessary notification should be sent out. Deferred compensation may also be a factor that needs to be considered during this time.
Of course, each business is going to have different options when it comes to reviewing and compiling information for benefits compliance. Some businesses may be relatively small or they may not offer options that would really put them in the line of fire as far as this is concerned. Other businesses, however, hire a lot of employees and in doing so, it is necessary for them to do the paperwork at the end of the year.
Keeping up with paperwork can be difficult but it is a necessity if you want your business to operate smoothly. Take the time to do it now at the end of the year and you will find that the new year goes along much better as a result of your efforts.
---
Is Your Business ERISA Compliant And Legally Prepared for 2018?
Call Us Today At (515) 244-2424 to learn more or set up service.

Or You Can Request A Quote For Services We Provide With Accuracy Below.