More and more employers are now choosing to get wrap plan document preparation assistance, which means that wrap plan document preparation at this time is more important than ever before. Employers that offer a lot of health benefits and benefits in general to their employees will often have a difficult time explaining everything that has been outlined in those benefits packages. Offering benefits to employees can be a complex process. An official wrap plan document brings all of the associated contracts and group insurance policies together, so there will be only one plan for employers and employees to examine. In many cases, the resultant plan will include information about health reimbursement, medical benefits, cafeteria access, dental benefits, and the vision benefits that an employer might offer.
The administrative process associated with employee benefits packages can certainly be complicated. When employers are able to use a wrap plan instead, they will be able to save time and money. Their employees will also have an easier time learning about their benefits packages, making them feel more secure and giving them the chance to understand everything associated with a particular job.
We at BC2 are wrap plan document preparation experts.
It should be noted that wrap plan documents typically contain more information than most insurance documents. Employers and employees will not find themselves doing research on their own in order to fully understand some of the employee benefits policies. Wrap plan documents manage to be both simple and detailed at the same time, which is a great balance to strike.
There is a lot of information that ERISA wants that is not always included in some insurance documents, or at least not thoroughly included. Issues like that are less likely to happen when wrap plan documents are prepared. Employers will avoid a lot of different problems this way. Employees will also have an easier time planning for their own futures in the process.
Putting together a wrap plan document initially can require some care, obviously. Employers have to avoid making errors at this stage. Making mistakes at this stage can be serious, and making mistakes at any other stage in this process can be just as problematic. Getting professional assistance with the whole wrap plan document preparation process can make all the difference in the world for the employers who are trying to make sure that everything goes smoothly and successfully. Our organization would be happy to help companies with this stage.
There are different types of wrap plan documents. We can help different clients decide on the wrap plan document that is going to really work for them and meet the needs of their organization. Different welfare and health plans have different structures. We have plenty of different templates for wrap plan documents, and we should be able to find a template that will work perfectly for your company, given the structure of your welfare and health plan. You'll have an easier time analyzing those health and welfare plans, and this will also be the case for your employees.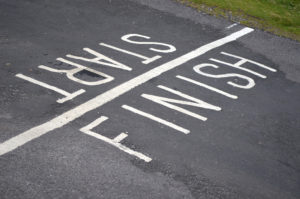 Getting assistance with the wrap plan document preparation process can already make everything better for the people involved. However, it's important to remember that this is something of an ongoing process to a certain extent. A wrap plan document is not necessarily a finished product. It might be a functionally finished product for a year or so, but many things can change in a year.
Wrap plan documents will have to be revised once a year in a lot of cases, since the laws involved will change. In some cases, employers will also update the benefits packages that they offer their employees in the first place, and they will have to adjust their wrap plan documents accordingly. We will certainly be available to help at those moments as well, making it easier for employers to adapt when necessary. Employees will also have an easier time adapting to the changes to their benefits packages, since these might occur each year.
Getting wrap plan documents is going to become more common over the next few years, since more and more employers are now realizing that there are lots of benefits associated with them. Some employees are going to come to expect them. Employees tend to change jobs relatively frequently these days, and this means that they will have a lot of experience with different workplaces. Many of them will expect there to be wrap plan documents, and employers will find that many of their competitors will use them. It makes sense to start planning your wrap plan document as soon as possible.
---
Learn even more about wrap plan document preparation assistance