A plan summary is an important part of your company's benefits documentation, telling your employees how their healthcare and retirement plans work. An inadequate or poorly communicated plan summary leaves your company and your sponsors open to liability. The plan summary and the communication of it should not be an afterthought, as it is very important to the functioning of the benefits plan. Make sure all of your employees have access to the rights and obligations of their benefits plan.
What about in cases where your employees don't all speak English? Some employers have many employees across the country who speak a variety of languages; how do you communicate your summary plan description to them appropriately? What are your legal obligation to those employees with regards to their benefits plan.
Unfortunately, there isn't a simple yes or no answer that applies in all cases. But luckily for the HR department, it's not that hard to figure out what the answer should be for your company. There are some straightforward regulations that apply in this situation.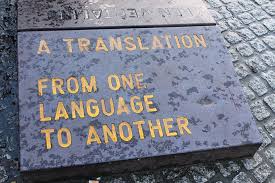 The wording in ERISA does not specifically require that SPDs are translated into other languages besides English. However, if your company's 401(k) plan has more than a specified minimum number of employees on it who can only read a certain foreign language (and they all read the same foreign language), your company is required to give those employees language assistance in order to access their plan documentation.
For plans which have fewer than one hundred participants when the plan year begins, if 25% of those participating can read only the same foreign language, you must provide language assistance to those employees. For example, if your company has 75 employees participating in the benefits plan, and more than 19 of them can read only in Spanish, you will need to provide Spanish language assistance to those participants.
For those plans which have more than 100 participants when the plan year starts, your company is required to provide language assistance if either 10% of the participants or 500 participants all read only in the same foreign language. The requirement applies if your company meets the lesser of the two participant thresholds.
This does not mean that you must hand out translated copies of the summary plan documentation, however. Instead, your summary plan documents must feature a prominent notice somewhere on them, stating that your company is offering foreign language assistance and where that assistance can be obtained. If you need an example of this kind of notice, you can find one on the Department of Labor's website. https://www.dol.gov
Language assistance doesn't mean you have to provide written material in the foreign language even at the location where the assistance is offered. Regulations require that the employees are given a "reasonable opportunity" to understand the rights and obligation of the companies benefit plan. This will probably require a native speaker (or a fluent foreign speaker) of the relevant language who has time to work with the employees and understands the intricacies of the plan.
One way to find this person among your employees is to ask for volunteers who are fluent in both the foreign language in question and English. This person becomes the contact person for your company in dealing with plan issues for those employees not comfortable reading in English. This person should definitely be present at any presentations of the benefit plan and any question and answer sessions regarding the plan, since the rapid-fire format is likely to be difficult for non-native speakers.
Beyond the legal requirements, there is also a moral requirement to do right by your employees. The bar is very high for accessing plan documentation in a foreign language, considering how many employees need to be using the same non-English language before the legal requirements kick in. Offering services to employees who don't speak or read English goes a long way to build morale and company loyalty, even if you aren't legally required to do so.
Like anything else about benefit plan documentation, understanding translation requirements is important to making sure your company follows all relevant regulations. Luckily, in this case, the rules are relatively straightforward and simple to figure out.
We are Plan Document prep experts and an ERISA benefit pro.
Our Benefits Consulting Group Is A Plan Document Preparation, Summary Plan Description and Wrap Plan Services Solution.