Did You Know That Our Company Can Help With DOL Audit?
The U.S. Department of Labor conducts audits in an effort to help organizations adjust their policies and priorities. The purpose of audits is to find problems and areas that could be improved upon to reduce the risks of bad management, frauds and other problems. Going through a DOL audit can be stressful and you might be wondering how the audit will take place. Thankfully, there are DOL audit preparation services that can help you get ready for this process and give you a better idea of what to expect.
How Does The DOL Conduct Audits?
Businesses and organizations are selected in function of different criteria. Some businesses are audited because of past problems while others are selected because of the industry they are in. Audits are sometimes required by the DOL because there is a suspicion of fraud or because of the results of past reports and audits. In a lot of cases, businesses receive a notice with some details regarding the process. However, some audits are conducted without any warnings.
Why Should You Consider Using DOL Audit Preparation Services?
An audit preparation service can help you get ready for this process. The DOL usually shares information regarding what they will be looking at during the audit and what the objectives of the audit is. The professionals who work for preparation services are familiar with this process and will help you make sure that all the necessary documents are made available to the inspectors from the DOL. They will also help you understand what the objectives of the audit are and make recommendations if the DOL did not give you more details regarding the auditing process.
What Should You Do After Receiving An Audit Notice?
In most cases, the DOL gives businesses very little time to prepare. This is why you should contact a preparation service right away. You will get to ask questions about the audit and depending on your situation, the audit preparation experts you work with might recommend that you contact the DOL to ask for a time extension so you can prepare the records that will be necessary during the audit. This will give you more time to prepare and to ask more questions about the audit.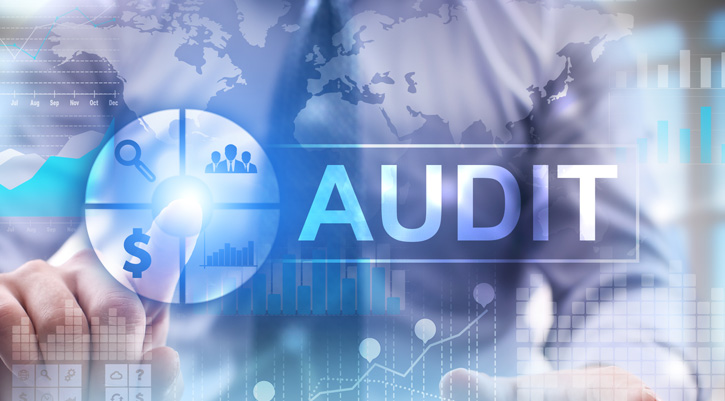 What Should You Ask When Talking To The Auditors?
Most DOL audits have a fairly narrow focus. The DOL inspectors will probably want to see your records for a specific time frame or talk to specific employees. The audit might be about industry-specific compliances, safety regulations or about payroll. If you have been audited before or if you have encountered issues with something like overtime compensation or minimum wage compliance in the past, the auditors will probably focus on this same area.
What If You Have Made Mistakes In The Past?
Keep in mind that DOL audits are not about looking at past mistakes. If there have been some issues in the past, you need to show that you have addressed them and that your organization is now entirely compliant. If some issues are found during the audit, the DOL will issue some recommendations and will probably check again in the near future to make sure that you have made the necessary changes. The DOL auditors will definitely want to review your records and make sure that you are not repeating the same mistakes but past errors won't be an issue as long as you made some changes.
What If There Are Some Current Compliance Issues?
It is best to reach out to a DOL audit preparation service like us if you know the auditors will find compliance issues while going over your records. The audit preparation specialists you work with will advise you on how to deal with the auditors and on how to show them that you are addressing these compliance issues. It is best to cooperate with the DOL auditors and to be upfront about any compliance issues that they might find. The audit preparation specialists you work with will also give you an idea of what the outcome of the audit is likely to be and advise on how to reach a settlement with the DOL. If there is a serious issue with compliance, they will probably recommend that you seek legal counsel after the audit.
How Can Specialist Help You Prepare For The Audit?
The experts who work for Benefits Compliance Consultants or BC2 know how these audits are conducted and will be able to review your records to make sure they are complete. They might notice mistakes with the FLSA classifications you use or might recommend that you update job descriptions. They might notice some inconsistencies in your records or that some policies are not always applied.
Working with an audit preparation service will make the auditing process a lot less stressful. These professionals can conduct their own audit and make recommendations that will help you comply with the DOL.
Contact us today if you need help with DOL Audit!
Call Us: (515)-244-2424