There are many benefits of benefits compliance. This article talks about just a few of those benefits in business.
So a group of persons comprises a company. Each person possesses rights both as an individual and as a member of a functioning society. One fundamental right of an individual is to have access to benefits and welfare. A running business is hence obligated to protect the rights of its employees. It should work towards ensuring social security. But benefits compliance still has to adhere to the rules set by the industry and government. Laws and policies regard the type of benefits and plans often provided to employees.
To manage employees' benefit plans, a company must use a wrap plan document to record a plan's details. Section 402 of the Employee Retirement Income Security Act mandates the use of the wrap plan. A wrap plan document is a legal document that assembles all plan contracts into a single plan. The design of this tool ensures better compliance to government laws. It also encourages better administration of benefits compliance.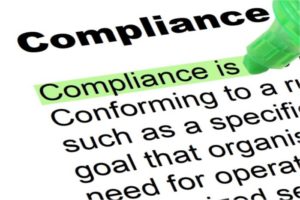 The employer or sponsor follows a certain process when a plan has more than 100 participants. Under one copy of Form 5500, the sponsor creates and files separate schedules. In general, employees usually take advantage of health and welfare plans. But the list can also extend to pension plans and retirement arrangements. Other examples of plans are drug prescription plans and life insurance, among others. As of 1974, these benefits are all subject to the requirements of ERISA. A company must pay attention to the deadlines. They must do the Form 5500 preparation every year, within seven months at the end of each plan year. If following the calendar year, the due date would then be on July 31.
As you can see the benefits of benefits compliance is far reaching.
The Form 5500 series is a joint project developed by the DOL, the IRS and the PBGC. Its specific role or function is to collect information on employee benefit plans. It assesses various variables in a business environment. Such variables include financial status, transactions, investments, insurance and operations of all plans. Benefits compliance makes sure to include all required information when filing the forms. From a legal perspective, the form establishes fiduciary. It lays down the responsibilities of an employer to their employee and vice versa. It also makes official the compliance to benefit plans. This is especially when it's oversaw by an organized governmental body.
Benefits compliance isn't only for documentation purposes. It also reaches out to other areas of business and industry. It has an important role in the entire company's decision-making process. It's a good supplement to keeping track with daily sociological trends. This is especially important with the rapid pace of industry today. Information must always pass over to people in as smooth a process as possible. Both the employers and the employees must cooperate together in this event. To assist with the task of managing plans, a person or persons with industry knowledge do the work. They're there to make sure the entire process runs as well as possible. The benefits of benefits compliance services usually cover access to experienced attorneys, consultants and professionals.
To summarize, the role of ERISA and its implications on work life has been highlighted. A client or participant hence has the responsibility to be aware of the principles they need to abide by. They also have the right to take advantage of benefits that relate to their status as an employee. As much as possible, troubles should not pose during the process of applying for plans. An employee should be able to enroll in their chosen benefit plan. An employer then has to take the responsibility of filing the wrap plan document. Every individual has the right to good health and well-being. Hence, a person's priorities outside of work must take precedence.
The benefits of benefits compliance is ongoing in business. As companies continue to grow online and offline there will always be uncontrollable and new factors that will need addressed. If you have questions about benefits compliance, Form 5500, wrap plan document or the Delinquent Filer Voluntary Compliance Program we offer consulting, preparation of forms and filings your business needs to stay compliant.
Watch our introduction video to learn more about Benefits Compliance Consultants Inc. and how we can help your business succeed with today's business compliance needs.